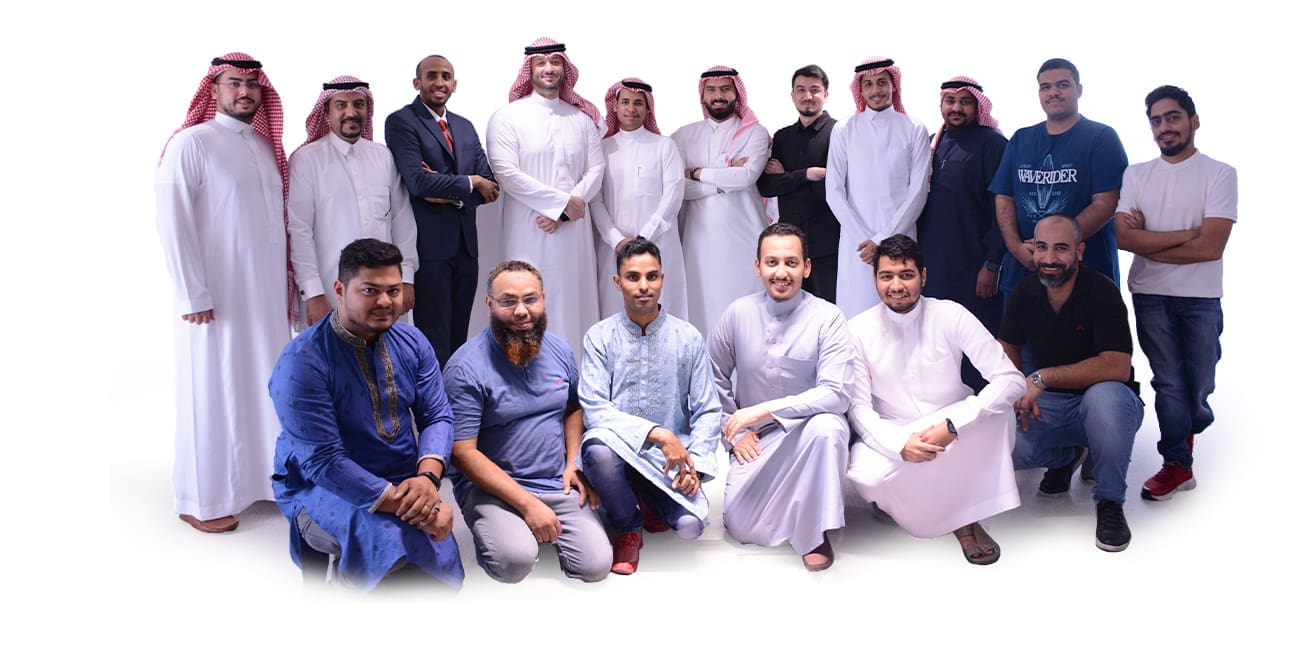 Who's SMART
SMART Technology Solutions is a Saudi company started in 2007. We support companies, institutions and business owners technically in all their services needs. We create and manage IT services for you without the need to build your own department for that
Why SMART
SMART is a one stop IT Services provider, focus on Small and Mid-sized Enterprises. We help entrepreneurs and businesses owners to focus on the core of their businesses and let SMART do IT for them. SMART will be your company's IT backbone. No matter which field you are in. Since 2007 and for more than 15 years we have successful stories serving so many fields in both Public & Private sectors as their MSP and full IT provider.

Our
Vision
"We are an Extremely Trusted & Fun Technology Provider, with a humanly WoW Service that always exceeds expectations. We add value to our Team, Partners, and Clients* and we are their family and friends. Team, Culture, and humanity is a top priority for us. Our services cover the Middle East and Africa. We will be Dominating the IT Services for Small and Mid-sized business based on number of satisfied clients* We are the IT and Technology One stop shop Solution Provider that focus on helping organizations to reach their objectives and beyond.
*Client: Anyone we meet or deal with as person, business or organization."
SMART

Values
Deliver WOW Through Service

Embrace and Drive Change

Create fun and a Little Weirdness

Be Adventurous, Creative and Open-minded

Build Open and Honest
Relationship with Human Communication
VALUES
Build a Positive Team and Family Spirit

Do More With Less

Be Humble

Be Passionate and Determined

Pursue Growth and Learning
2007

# of employes 2
# of services 2
Location: Jeddah"
2012

# of employes 12
#of services 8
Locations Jeddah – Riyadh
2017

# of employes 25
# of services 30
Locations Jeddah- Riyadh
2020

# of employes 30
# of services 70
Locations Jeddah- Riyadh- Cairo
2023

# of employes 65+
# of services 100+
Locations Jeddah- Riyadh- Cairo- New Damietta- Bursa
Clients 300+
Partners 60+
SMARTIES
Albara Bahjatt

Faisal Baadhim

Muhannad Alattar

Ahmed Sindi

Abdullah Abdulrahman

Hatim Taj

Feras Elhajah

Ahmad Alahmadi

Sufian Khan
Resource
Smart Technology Solutions Brand Guide Line
Certifications

CCNA

CCNP

A+

MS 100

MD

ITLE

Security+

Network+

Project+

PMP
Career Opportunity
Join our talented team–work together to solve the most challenging
problems of industry and organizations.
View Jobs